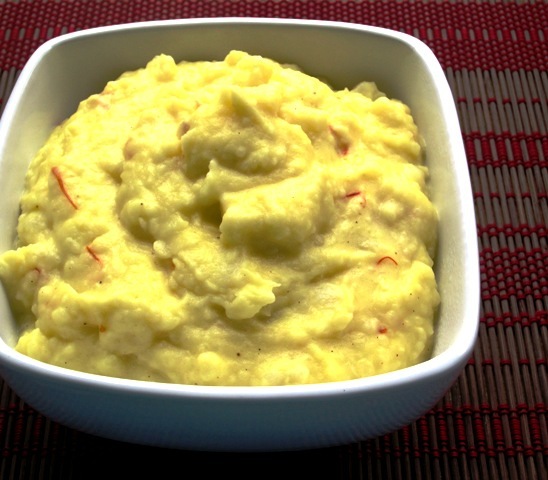 This is a quickly prepared recipe for mashed potatoes. This is also is a good recipe for those of you who either prefer instant mashed potatoes or do not want to bother with washing, peeling, and boiling fresh potatoes. You may want to try adding 1 or 2 cloves of garlic finely chopped or crumbled crisp bacon for a variation. I take this to cookouts and everyone always wants the recipe and they are shocked to discover it is instant mashed potatoes.
What you will need:
1 box of Hungary Jack instant mashed potatoes
1 package of dried Hidden Valley Ranch dressing powder
1 8 oz. package cream cheese
1 8oz. container of sour cream
shredded four cheese Mexican cheese
butter
milk
salt
pepper
1. Preheat oven to 350 degrees
2. Prepare entire package of mashed potatoes on the stove according to directions
3. After potatoes are done transfer to a large bowl and mix in sour cream, ranch dressing powder, cream cheese, and about 1/2 cup of shredded cheese.
4. After mixing well to combine all ingredients transfer to a large glass baking dish and decoratively top with shredded cheese. (About 1/4 cup or so)
5. Bake in the oven for about 25-30 minutes or until top just starts to brown slightly.
Source:
1. Mashed Potato Recipes – Allrecipes.com
2. Does Eating Later Affect Weight Loss Efforts
3. Mashed Potato Recipes : Food Network

Image Credit
www.mycolombianrecipes.com